Product Hunt Columbus Recap: Witwami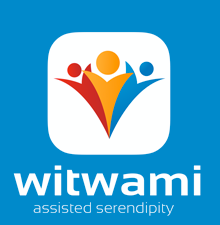 What is Witwami?
Ever struggle with figuring out what you want to do when you're bored? Do you have trouble coordinating plans with all of your friends? Do you want to know what your friends are up to, or if they'll also be at an event you're going to?
Witwami (Where In the World Am I?) solves these problem through 'Assisted Serendipity.'
On May 26, 2016 Taivara had the pleasure of hosting Witwami at our event Product Hunt Columbus where they demoed the latest version of their app.
Each user can post their plans, or next steps, set the location of where they'll be, invite friends, and see who else will be there so that they can better connect in the real world. Witwami strives to not only connect friends but to connect like-minded people, with the same interests, to help create new relationships.
Download Witwami in the App Store and let them know what you think.
Other Product Hunt Columbus Recaps: