Learn, share, and create best practices with innovation and new product leaders in your area
Inquire to join one of our groups of innovation and new product professionals in Ohio & Kentucky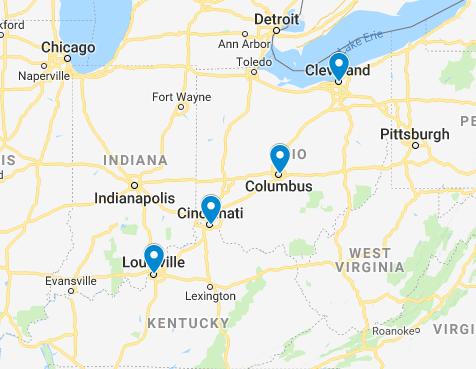 Our Innovation Roundtables:
Are comprised of innovation and new product development leaders from a wide variety of established organizations/li>
Meet 6X/year, typically for 90-min over lunch (provided)
Don't include competitors — we want people to feel comfortable sharing and helping one another
Discuss a wide-range of topics, with the agenda driven by members
Build community — members tend to communicate, meet-up and help one another between meetings
Are free!
Please get in-touch if you are involved in corporate innovation or new product planning and development. We'll discuss fit and see if there is mutual interest.
Schedule a Time to Learn More
Schedule a Time to Learn More
Schedule a Time to Learn More