After growing into a Fortune 500 company, our client knew it was time for a change. For almost 50-years, bottom-line growth and an aggressive acquisition strategy was the solution to reach the top. With a core business operating on razor-thin margins and hot startups demanding higher valuations, they couldn't sustain the same business strategy that brought them to the top.
Buying further growth was simply getting too pricey and our client was concerned – if you're not growing, you're dying.
They decided to look internally, and tap their thousands of associates for ideas for future growth opportunities.
Thousands of Employees, Not One Good Idea
Any new idea required a 40+ page business plan with five-year financial projections – and the result? No one stepped up to do it. For the average associate, that's a lot of work for their good idea. And let's be honest, growth and revenue projections made that far into the future simply can't map to market realities. And often, those business plans are based on a solution living in someone's head, there's little emphasis on understanding if it's a problem customers care about.
Management knew that wasn't right. They also knew that with thousands of talented employees a lot of great ideas were never seeing the light of day. They looked at Taivara's record of developing early-stage companies, seed investment, startup accelerator management and active portfolio of rising businesses and asked, "how do you do it?" Our answer, Lean Startup.
It's a process for startups and nimble companies. The time invested in researching and writing massive business plans would be better-spent understanding customer pain points, value delivery and core dependencies needed to execute on the promise of a better solution. Those tools in the hands of legions of associates are powerful.

Lean Startup methods work whether we're talking startups or corporate innovation. The concepts were born out of the teaching and academic work of Steve Blank and Alexander Osterwalder. These can be distilled down to the idea that a startup is not a miniature version of a big company. Startups need to find their customers and prove that their vision is workable. This is done by understanding the customer problem, the core assumptions and business dependencies which form the business idea (Business Model Canvas) and then testing the assumptions with actual customers. Pretty straightforward, and despite the name – it works for new products in big companies too.
We shared a process, based on our own systems, that encompassed the following:
Understand the customer problem as much as the solution to resolve it
Complete a business model canvas
Understand the market size and current trends
Compare the competition
Identify the team needed to solve the problem
We advised they focus on the customer and their problem (now addressed with the Value Proposition Canvas). We cautioned that the business model canvas is deceptively simple. It's easy to answer the questions, but hard to understand how critical each element is to the survival of a business idea. And then we helped quantify the opportunity, anticipate the competition and put some shape to the team. Standard business practice. Unless it's not.
The misstep? If you're not experienced running a business, or in a small company where employees have greater exposure to multiple roles – the questions being asked are likely outside the average associate's skillset. We need to make the tools accessible to employees of any level and background.

Entrepreneurial Empowerment
Taivara was officially engaged to help the client establish an internal-only, innovation funnel that empowered every employee to submit and champion an idea to improve the business. Their idea was guaranteed an audience as long as they followed a detailed path to identifying key business questions and starting on the path to answering them.
Upfront, we recommend executive engagement and awareness building that includes defining the innovation goals of the company including vision and metrics, as well as the investment thesis defining which idea types have the highest likelihood of advancing. However, the company had been talking innovation for so long the tolerance for another "academic" exercise was non-existent. We're used to adversity, so this was just another obstacle to overcome.
Knowing employees were already struggling with the Lean Startup toolkit, we looked at the individual checkpoints we'd go through ourselves and then offered step-by-step instructions for working through each one. We considered points in the process where they'd need support and encouragement, making sure that each step they took provided meaningful advancement of their idea.
We also gave our client, the new owner of the company's innovation initiative, their own process for scoring and advancing ideas. Each idea would advance through several milestones as it gained support from internal business units, market data and demonstrated alignment to one of the company's strategic initiatives.
The outline we started with above took a new form of six steps of Innovation Milestones.
The six steps consisted of:
1. Idea Capture
The client wanted every company associate to be able to offer an idea. Good ideas can come from anywhere!
An idea submission would include a short definition of the idea, its benefit, observations or examples of why it seems like a good idea, and one obstacle to its success. It looked like this:
Answer the following questions
What's the topic of your idea? <category>
What's the main benefit of this idea? <benefit>
What's the best evidence supporting your idea? <support 1>
What's a second piece of evidence that supports your idea? <support 2>
What's the main obstacle to your idea succeeding? <obstacle>
What's a possible name for your idea? <name>
Output – Place answers above in sentence below:
"<name>
A business idea for <category>
Even though <obstacle>, <benefit> because <support 2> and <support 1>."
Example:
What's the topic of your idea? <a new stock trading app>
What's the main benefit of this idea? <super easy, $0 trades with a cell phone>
What's the best evidence supporting your idea? <Millennials conduct a lot of business on their phones>
What's a second piece of evidence that supports your idea? <entering the age where people save & invest>
What's the main obstacle to your idea succeeding? <thin margins make profits difficult>
What's a possible name for your idea? <Robinhood>
"Robinhood
A business idea for a new stock trading app.
Even though thin margins make profits difficult, super easy $0 trades with a cell phone can work because Millennials conduct a lot of business on their phones and are entering the age where people save & invest."
Not a perfect elevator pitch but easily tweaked to deliver the concept in a form most co-workers would understand, and a sense of the business opportunity can be gauged.
Submissions were then given a cursory review by an innovation team member. The innovation team member made sure the idea met at least one of several criteria, including strategic fit, commercial potential or an executive business sponsor, before advancing.
We wanted to encourage participation and show movement through the process, while removing non-innovation suggestions (more beer nights is always a good suggestion, but not a product innovation). Each submission received a thank-you email. Ideas that advanced to Milestone 2 were celebrated with a shoutout at team events and the potential for small prizes. Many company idea programs fail because the lack of any response makes the ideas stop coming.
Idea capture objectives were to create the habits of steady review, timely response and advancement of new ideas. We were fostering the "muscle memory" of components of every innovation process. We also started getting the client comfortable with "killing" ideas. Any ideas that were not new or incremental product innovation, no obvious value proposition or simply stalled due to lack of follow through by the associate with the idea were likely to wind up in the deadpool.
And rather than invest heavily in an expensive idea submission software package, in true "lean" fashion, we created a simple, self-service idea portal that consisted of a simple web form, guiding the user through Milestone 1 questions. Results were captured in a spreadsheet that the innovation team monitored and acted upon each week including a response to every submitter and a "yes or no" on whether it will proceed.
2. Problem Definition
After capturing the ideas, we began to challenge the "idea owner" (almost always the associate submitting the idea) with delivering more business relevant information. It starts to dive into the most vital pieces of information at this stage – not a full business model canvas, but what we call an Ultra-Lean Canvas. A handful of slides that answer a few key questions.
Who is the customer?
Since a pain point is the most powerful starting point for a new product, we wanted to know who is experiencing that pain and how would we know them if we met them. Customer: is it a business or a consumer? What identifying characteristics can be assigned to this customer. For example, for a business, are they an industrial manufacturer, a regional logistics/trucking company or an e-commerce site for t-shirts? If it's a consumer, would Wal-Mart's classification of value-priced shoppers, brand aspirationals and price-sensitive affluents fit? With just a few extra words, a lot more information can be envisioned about the customer.
What is the value proposition?
With the pain that customer is experiencing, we wanted to know how the solution made their lives better. Getting the idea owner to list all the benefits they could think of was an easy start. After which, the idea owner identified the benefits with a quantifiable component or specific results they delivered. Finally, we want to know which of those benefits and value offerings were unique to the solution. When our idea becomes a product, we want to be able offer clear reasons why our solution is different and should be the one chosen.
How will money be made?
We weren't looking for forecasts at this time, but an idea owner should be able to determine how money is made and the typical business model for other solutions in the market. For example, is it an enterprise sale that's is licensed or a monthly subscription? For consumers, is it a purchase or a subscription, will it require credit or financing? The idea owner would get a sense of pricing and revenue potential It's also a start of competitive information that can be used to differentiate in the market.
How big is the market?
Like the money question, we don't need to go deep, but the idea owner should have a sense of how much money is spent annually in this category. It's an ask that often intimidates people at first. Fortunately, several industry companies report out on the high-level data and then some calculated assumptions can generally get a reasonable estimate of the opportunity at play. It's not exactly scientific, but it provides the directional data we need at this stage.
Get out of the building!
Steve Blank often encourages entrepreneurs to get out of the building and start talking to customers. This is another big stressor for a first-time idea owner. In this case, we weren't requiring customer-facing conversations. We wanted the idea owner to get used to "pitching" the idea and sent them into the broader client's company to seek out a business advisor willing to support the effort. A small hurdle to start building momentum.
The innovation team confirmed a path to revenue and a sizeable customer base, or a corporate advisor before greenlighting to advance the idea. Lack of momentum by the idea owner would also kill the idea at this stage.
3. Market Definition
Now we're hitting the stage where deeper understanding is needed and the time commitment is greater. We wanted to ensure the opportunity could surpass a certain threshold before advancing. The market definition, therefore, had the goal of identifying a compelling business case, a strong business model or internal business-unit sponsorship before greenlighting to the next milestone. We needed to have a better sense about the idea making sense from a business standpoint.
The primary goal is to understand how big the market is, who is being served and who is being under-served. We challenged the idea owner to have information for the following:
Number of affected people (Is this problem for millions or hundreds?)

Annual revenue/spend (Look for industry reports for total spending in the category.)

Is the market trending up or down?
We don't usually find information about the exact market we considering since we're generally looking at new spaces. The size of the market can be estimated from looking at industry reports and making calculated guesses about where the idea works within that larger opportunity. We offered some good sites for discovering information about the markets and trends, especially where investor dollars are going.
Industry Overview Market Research:

Startup Research:

https://www.cbinsights.com/

(A favorite site with great newsletters/public reports. Valuable for investing trends, investors and companies in the market)
Market and Behavior Tools
Competition
It's easy to assume no one is addressing a problem, we see that all the time especially if someone has industry knowledge and are not aware of a competitor. It's extremely rare for competition to not exist. Because of this, we tasked the idea owner with creating a Top 10 list of most similar companies. Coming up with different search terms by describing, in common words, ways to fix your problem can often open up a lot of terms and solutions not previously considered.
The suggestions for where to discover competitive products looks a lot like the market research list, but with some additions and more specific guidance:
We purposefully targeted 10 competitors because for most lists it's easy to get to 3. It takes a level of effort to get to 6 or 7 and it's usually hard to reach 10. By the time you have 10, a pretty good look at the market has occurred and it is much clearer who is competing in the space.
With the competitive landscape identified, we had the idea owner look at the following list and see where an idea fits:
Blue ocean (few competitors) vs. red ocean (highly competitive)

Did they find signs of competition clusters or herd mentality (e.g. all enterprise solutions, nothing for consumers)

We encouraged looking at both corporate and startup competitors. They can both exhibit similar issues and may approach the market in similar ways.

Example: Software as a Service (SaaS) was, at one point, an innovative approach for business models. Prior to that, companies selling software to enterprises were selling licenses.

Who are the targeted customers (To whom is the competition selling? Enterprise, Small/Medium Business, Consumer?)

Business model clues (How do others in this space make money? Does this product need to monetize the same way to work or will other business models work?)
Each question provides opportunity to differentiate in the market. We wanted the idea owner to have a list of value propositions, points of differentiation and other product assumptions they could test with potential customers.
Get out of the building! Again!
Information gathered through this exercise will create a sense of justification and validation. We suggested it be tested with customers before confirming it as validation. A one-pager of information is often enough to test at this stage. We wanted the idea owner to determine if the value proposition resonated enough to get a meeting. The one-pager was enough detail to talk at a business level about the opportunity.
4. Business Model & Review
By now, the idea owner would have a solid understanding of the problem, customers, competition and general size of the opportunity – and cleared all the milestones asked of them. For an idea that was still proceeding, it was time to finish up internal research and reviews. This consisted of completing a business model/lean canvas.
Every business has dependencies outside its control. Identifying and prioritizing those is an important step as these will be necessary validation tests in proving viability of the overall idea. We encourage caution here because our own industry knowledge can blind us to reality. We challenged the idea owner to test any critical assumption, even if we're confident of what we'll find. Shifting market dynamics can change any component of our business model. Critical components should be tested early to avoid catastrophic insights later in the process.
We outlined the remaining business model sections and questions to capture relevant knowledge and assumptions. We also highlighted the critical potential for each question. The questions appear simple but have a material impact on the potential success of the business.
Key Resources
Resources needed to sustain and support the business. They may be human, financial, physical or intellectual.
What Key Resources are required by each of the following
Value propositions

Distribution channels

Customer relationships

Revenue streams
Types of Resources
Physical

Intellectual (brand patents, copyrights, data)

Human

Financial
Channels
How will Customer Segments be reached?

How are they being reached now?

Through which Channels do Customer Segments want to be reached?

How do customers find and buy the product?

Are channels integrated?

How are we integrating them with customer routines?

Which channels work best?

Which channels are most cost-efficient?

Who are potential distribution and sales partners?

Which ones are most cost-efficient?

Can they integrate with customer routines?

Review sales/acquisition funnel

What are the stages of intent a new customer goes through and how do they move from curiosity to purchase decision?
Cautions for Channels
Early channels may be customers. If a business will be your channel to their customers, like with affinity marketing. The business needs to be sold on the idea in order to sell to their customers, that business is your customer before they become a channel.
Channel is a frequently overlooked area, especially with first time entrepreneurs and early innovation initiatives at larger enterprises. Channels are hard and may be short lived, which drives the desire for companies to hire Growth Hackers. They can be ignored by experienced sales forces as it puts commissions at risk or makes them unpredictable.
Cost Structure
What costs are inherent in our business model?

What are the most important costs inherent in our business model?

Which key resources are most expensive?

Which key activities are most expensive?

What are the customer acquisition costs?
Sample characteristics:
Fixed costs

Variable costs

Economies of scale

Economies of scope
Cautions with Cost Structure
Many of these costs are placeholder values. Some data will be known, some can be estimated and others will have to be tested to determine. Identify the assumptions and fill them in with better data as it is determined.
Key Activities
What tools/actions are required for value propositions, channels, customers and revenue?

What key activities are needed for…

Value propositions

Distribution channels

Customer relationships

Revenue streams

What assets are required to offer and deliver the value proposition?

What key activities of the company create value?

What key performance indicators are used to measure success?
Categories:
Production

Problem solving

Platform/Network
Key Partners
Who are the key partners?

Who are key suppliers?

Which key resources are acquired from partners?

Which key activities do partners perform?
Motivations for Partnerships:
Optimization and economy

Reduction of risk and uncertainty

Acquisition of particular resources and activities
Customer Relationships
What type of relationship does each of our customer segments expect to have established and maintained with them?

Which ones have we established?

How are they integrated with the rest of our business model?

How costly are they?
Example:
Personal assistance

Dedicated personal assistance

Self-services

Automated services

Communities

Co-creation
Assumptions & Tests
This stage required the idea owner to review all the information and identify the biggest guesses and unknowns. Once identified and prioritized, we asked the question "what data needs to be applied to change each item from a guess to a fact?" We wanted an outline of the tests and metrics (measures of success) required to "prove" each assumption.
To keep the idea proceeding, the idea owner was required to demonstrate each of the following:
Commercial potential to contribute positively to the company's bottom line. Eventually, we all need to show an ROI.

An executive business owner willing to sponsor the initiative, so the idea was assured a home within the business if it started to scale.

Well defined outcomes identified for assumptions to be tested and a threshold for "success" so a decision to punt, pivot or persevere could be made.

Completed Lean Canvas.

Sufficient market research to back up pitch and defend
5. Validation
Since the progress to this point was largely a distillation of what the associate "knew" and how secondary research had been interpreted, we established a means for getting customer feedback on the biggest assumptions and determine whether to pass, fail or pivot the concept.
We started with creating the hypotheses for the critical assumptions that must be true in order for an idea to persist. The hypotheses were then tested. We prepped the idea owner for the outcome that many of the assumptions will be wrong. The overall goal, however, is to iterate on the assumptions until they align with customer demand and product market fit is clearly defined or demonstrated to be unattainable.
The steps for the idea owner included the following:
List all assumptions with the most critical first

The unknowns with the biggest potential for prohibiting product success will be the first validation tests to run

Define test to prove/disprove each assumption

Define minimum success criteria for each test

Including well-defined goals and key metrics

Timeline for results and reporting back to oversight committee

Data Review

Qualitative and subjective data that supports the business idea assumptions

Next steps based on Go, No Go, Not Clear

Define next steps when results are uncertain – pivot or kill
Testing is most frequently focused on Customer Discovery. The following provided guidance on where to begin and how to conduct discovery:
Customer Discovery Interviews
Identify potential customers and arrange for one-on-one feedback meetings, or focus groups. Try to determine product-market fit, understanding of problem, understanding of the solution presented and its value.

Get the "who, what, when, where, why and how" of how they deal with the problem today.

Avoid leading and hypothetical questions so not to guide interviewees to a specific answer. Discovery is more listening than talking, so questions are designed to encourage sharing their thoughts.

The focus is to obtain exploratory, qualitative research results and learn something new from the customer.

Verify that your expected messaging resonates and is understood.
Market Surveys
We suggested quantitative data as a follow up to the customer discovery. The idea owner was challenged with validating information obtained in customer discovery interviews to ensure too much confidence is based on conclusions from just a few people.
Market research firms like BrainJuicers.com or online services like Ask Your Target Market were recommended for follow on interviews for their tools and access to sources.
Prototype Testing
Testing key assumptions with early adopter and customers can often be done through just conversations, slide decks or mock ups. Other times, customers won't "get it" until they see it in action or touch it themselves. For early stage prototypes, we suggested 3D printed version of a physical product. For digital products, a clickable mock/graphic prototype may work, but prototyping tools are abundant and easy to use, including:
Beta customers
For bigger ticket purchases, securing beta customers can be the acquisition equivalent. Getting a customer to commit to the "disruption" of adopting a new tool can be equally as telling to the perceived value of your product.
Throughout the validation effort, we emphasized the importance of tracking results from testing, and tieing them back to the success metrics and Key Performance Indicators selected. The data was going to guide a decisive next step of punt, pivot or persevere. If the news was good, accelerate the idea with first or additional funding. If data was inconclusive but still held potential, pivot and repeat the necessary process steps. And if it wasn't working out, punt. Stopping early on a ill-fated venture is good news for innovation teams!
6. Funding
By Milestone 6, momentum should have built to the point of knowing exactly the next steps to demonstrate that this is a viable product and how much it will cost to gain a level of proof. Internal processes required an executive oversight committee to approve any spending on new ideas. And Taivara crafted a pitch template with 12 must haves slides to tell the story in a way that eliminates objections and secures support.
Be prepared to discuss:
What you know.

What you don't know.

How you will provide substantive data.
The Pitch Deck
Pitch name and logo

Compelling short sentence of value – one tweet worth of text

Describe the value

Create a personal connection story so the audience thinks "yes, I feel that."

The Problem

Show it with pictures

Add a few words that describe the problem

Show the gravity of the problem

Build on the personal connection

The Solution

Show it with pictures, video or a demo

Communicate how much better life is with this solution

The Market

How big is it?

How much can we own?

Competition

Illustrate where missed opportunities or competitive advantages exist

Pictures/logos instead of words

Target Markets

Go to Market

Where do your go-to-market assumptions begin?

Business Model

How will this contribute to ROI?

Unique Advantages

The Team

Who are the key players and supporters?

Picture and brief bio

The Ask

What do you need now, to do the next most important thing, to advance this project and prove its merit?

How much investment do you need for this validation?

What other expenses will need to be covered?

What personnel resources are needed?

Are their connections or introductions needed to advance the idea?

Milestones

Describe how funding will be utilized and in what timeframe

30, 60 and 90 day goals, quarterly for anything farther out

How you will know the idea is working?

What are the metrics that will define the success of the test?
The process gave the company a system of milestones and checkpoints to monitor progress and end projects that didn't warrant investment. The innovation team also had the data it needed to show how many ideas were entering the system, how many ideas were getting to through a level of business review, and which qualified for some level of funding. It was the start of their innovation portfolio and a way to show the velocity of new ideas within the company.
We prepared the idea owner for organizational obstacles. Corporate environments have a lot a knowledge and history that may dispute an idea's value or suggest it be killed based on past experience. It's worth asking the question "When was this opinion formed and has the market changed?" Revisiting ideas has proven valuable in the dynamic markets most businesses operate.
Once funding was secured, we encouraged tracking all milestones identified and reporting on to the status. Investors of all types, want to know their investment is being used wisely and will respect calls for assistance solving difficult obstacles. Success in these areas will increase the chance for continued investment as the idea progresses.
Pressure Testing the Process
Taivara is a hands on business partner, so when we engage with a partner – we hang around to make sure things are working as intended. We felt the process met the culture and needs of the client, we moved into execution mode to prove it. We like the "see one, do one, teach one" method of learning.
We took lead on an early idea and demonstrated how quickly information could be found through the process and sources outlined in the process. We then showed the value of layering on information gathered through talking with customers.
In this case, the idea focused on employee benefits. As a large company that fit the profile of the target customer, we set up meetings with the benefits team within the human resources department. It gave us the opportunity to demonstrate what a customer discovery meeting would look like, how to structure the conversation and how to apply the information received.
The benefits team shared early insights into their thoughts about the offer, who was offering similar solutions and what they were doing to address the problem today. It provided insights into the roadmap of current partners who were either offering a similar solution or about to release one, the sales process and positioning of competition. It informed business model assumptions around buying cycles and budgetary concerns of the benefits department. We were able to leverage the conversation to get referrals to other customers and key partners needed to deliver on the value proposition. Lots of information gathered from a single meeting.
After going through several similar conversations, the project was paused due to concerns over the viability of the business model.
The short answer is yes. The long answer is it was a powerful starting point in the creation of a new innovation process. They gained more confidence in it after trying to shortcut some of the steps, which resulted in real issues downstream.
The company has not only empowered its associates to contribute to innovation, it has built a trust mechanism with clients that encourages sharing of problems and exploration of viable solutions. Regular touch points with clients have now been extended to include problem validation sessions and discussions of pain points.
Our client has stated they feel our help saved them 2 – 3 years over the time it would have taken them to do the work themselves. The details of our process offered a completely self-service option empowering employees to advance ideas and give the newly formed innovation team the ability to manage idea flow and continuing to revise the process for their unique environment instead of working on every idea themselves.
Helping them anticipate what to watch out for kept them from making many of the mistakes themselves. Doing the work themselves would have increased the cost of the program and extended the cycles of learning and iteration that we were encouraging.
More ideas, in less time. Better business concepts for less investment. That savings and acceleration of business objectives is what lean is all about.
More Client Success Stories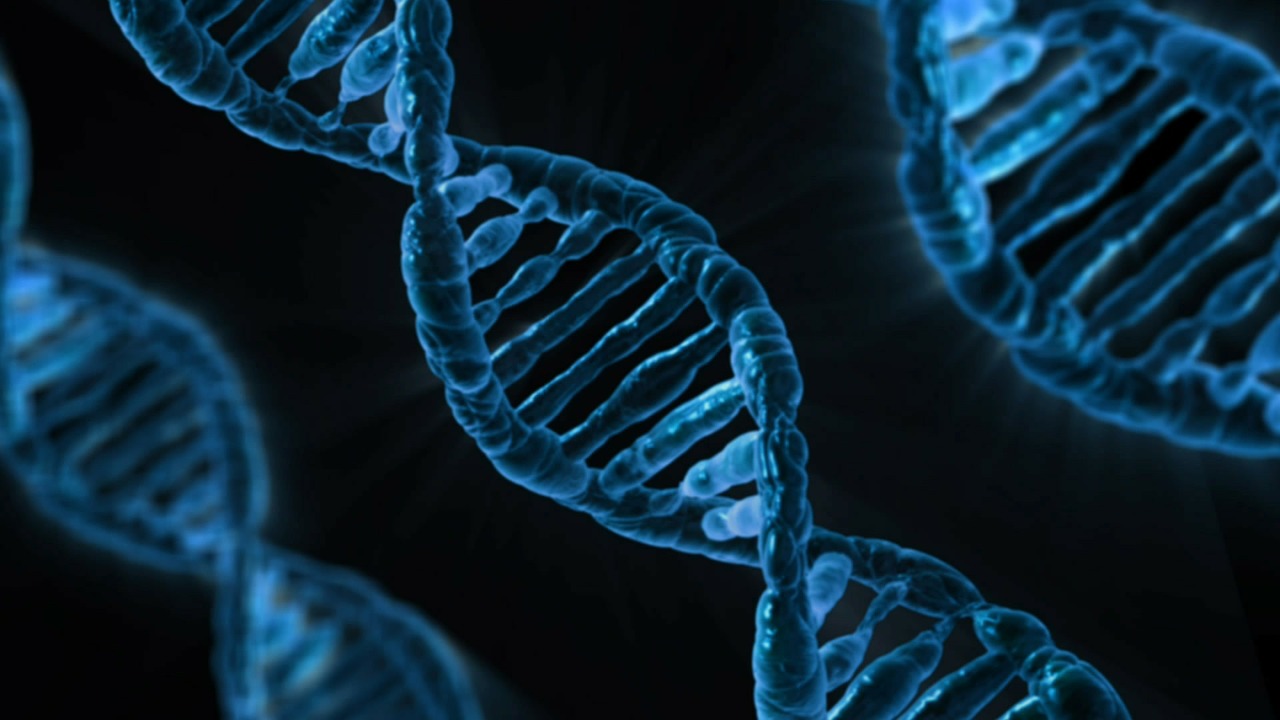 A government contractor wanted to create and sell a product of their own. Learn how we helped them turn their intellectual property into a scalable, sellable digital product.