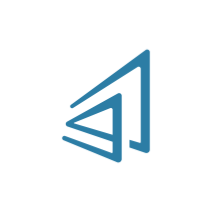 by Taivara, Technology Innovation
Technically, not Business Savvy
Our client is a recognized leader in technology and scientific innovation. They've long operated at the cutting-edge across a variety of industries, with much of their work funded by government R&D dollars. Despite decades of scientific advances and the creation of groundbreaking technologies, they had a very spotty record when it came to the commercialization of their IP and the development of products for the non-government market.
Leaders in the organization identified two problems:
Their scientists and technologists did not have the business knowledge necessary to determine the commercial viability of their innovations
Their processes designed for government work and big-company strategic planning were too cumbersome to support early-stage concepts, rapid-decision making and risk taking.
With their government customers and many large organizations adopting Lean Startup thinking and methodologies, they turned to Taivara to help them accelerate a grass-roots effort to identify and advance projects of transformational commercial potential, while finding ways to accelerate innovations in their core business units. They wanted us to both work with the innovation leaders in the organization, as well as support internal corporate entrepreneurs.
Coming alongside leaders in the company as coaches, we advised them as they tackled some of their biggest innovation challenges. These included idea/concept prioritization, communications, metrics, and training. It was also important to generate quick-wins so the relevance of the approach would be accepted.
Engaging their learning and development team, we trained and mentored employees in developing business insights, engaging customers, and embracing key lean-innovation concepts such as rapid prototyping, testing, iterating and pivoting, while encouraging them to increase their customer and prospect engagement.
Working with program/project teams as facilitators, we helped them develop and test their value propositions and business cases.
The innovation team appreciated the guidance and experiences that shaped their processes and communications internally. Entrepreneurial employees appreciated the support they received through the training and mentoring and felt these efforts showed a company commitment to innovation. We helped product/project teams identify increased pricing opportunities, fast paths to revenue and product development shortcuts. The work continues!
Need help bringing your next digital product to life?
Be our next case study