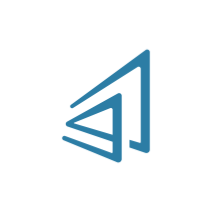 by Taivara, Technology Innovation
Our client came to us having invested several years and several million dollars in the design and development of an electronics supply-chain, security solution. Working with an established channel partner, they were convinced that their solution would be of value, but were struggling to agree on the appropriate product roadmap and formulate a go-to-market strategy.
Patience had worn thin in the company and the team was told to look for an exit. Out-licensing or selling their tech seemed to be the obvious way out.
A Long Way to Go…or Was It?
We came alongside the team as innovation and commercialization coaches and began to ask tough questions about the product. We started by getting grounded in exactly what their offering looked like. Getting a clear picture of what the product would be, how it would function in the 'real world' and where it might fit in potential customer's workflow was far more difficult than everybody initially imagined it would be. They'd long had a vision for what the product was and where it would go and they assured our coaches that they could get it there in 3-5 more years of development.
With lean in our DNA, we wouldn't accept that. We began to pick apart the steps it would take to realize their full vision, while looking to identify some near-term revenue opportunities. Some opportunities began to emerge.
Discipline, Challenge and Possibilities
We began systematically working the team through exercises designed to create the product's value proposition and refine assumptions regarding the business model. Through the process, we identified customer segments that would be most promising to pursue and defined a use-case that solved considerable pain in the market. We were delighted to discover that this previously under-appreciated use case would be the easiest to implement, most differentiated and could be offered as a service.
By shifting mindset from product (long-term dev) to service (near-term possibility), we realized our client could solve some of the customers pain right away. Product development could continue with sales of the service providing market validation and revenue to fund development.
Market Tests and Parallel Paths
The channel partner validated the near-term service focus and felt their customers would be interested. Working with the team we defined the offering and outlined potential messaging for the partner to take to their customers. As of the writing of this case, these hypotheses are being tested in the market and there is renewed hope for near-term revenue for the product. Out-licensing and sales opportunities are being pursued in parallel, but with a focus on prospects that have the potential to be both early customers and acquirers.
Need help bringing your next digital product to life?
Be our next case study