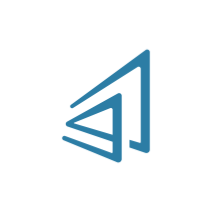 by Taivara, Technology Innovation
Industry: Consumer Packaged Goods
A company that produced and distributed beverages had a problem with their dunnage.
The containers used to store and transport their product were often stolen or misplaced. Each container had a pretty hefty price tag so the cost of missing containers definitely built up over time.
The company wanted to better track each container, making sure every container that left the facility entered a different facility and could be located anywhere out in the wild.
The company partnered with another major beverage company you have probably heard of, and Taivara consultants set out to solve their dunnage tracking problems.
We worked with both companies' dunnage supplier to install pill-sized RFID trackers directly into the containers used to transport the beverages.
These trackers could track and report the exact location of each container as well as determine when they left or entered a facility, calling out any containers that failed to reach their destination and alerting the proper employees.
In addition to the RFID trackers, the company easily implemented multiple sensors on each piece of machinery along their production line. Sensors were installed on bulk product tanks, labeling machinery, and packaging equipment.
These sensors could detect things like temperature, vibration patterns, pressure, and much more.
The goal was to track a baseline of data for their production equipment and get alerts when any of the sensors picked up abnormalities.
Vibration sensors would pick up when a piece of machinery wasn't acting right. Various sensors could pinpoint where exactly the problem was on the machine.
Technicians could address and fix the issues during regular maintenance periods instead of waiting until the machine was fully broken as they did previously.
Reduction in Containers Lost

98%

98%

Reduction in Machinery Downtime

96%

96%
Since the companies began tracking their dunnage using RFID, they saw a 98% reduction in lost containers. The remaining 2% were containers that were deemed to not be worth the effort to recover, even though their location was well-known.
After installing the sensors on the production equipment, the company saw a 96% reduction in downtime of the machinery. Problems could be identified earlier and addressed during scheduled maintenance rather than identified and addressed at the moment of failure.
Need help bringing your next digital product to life?
Be our next case study